Housekeeping Services
With a booming hospitality industry, Housekeeping has become a very pivotal exercise. Most of the hotels and offices require efficient housekeeping professionals who not only take care of the guest's requirements but also need to politely communicate with them. We provide housekeeping services for following purposes:
Commercial building premises
Dusting of windowsills
Dusting of louvered doors and furniture
Carpet cleaning services, office cleaning services
Commercial cleaning services
Our housekeeping professionals are fully trained and understand every requirement and instruction of the client.
General/Office/Building/Institution/Hospitals/Hotels Floor Cleaning services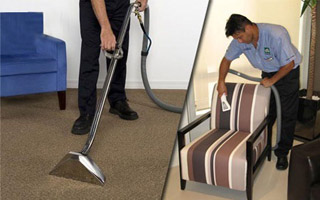 Building cleaning workers—including janitors, maids, housekeeping cleaners, window washers, and rug shampooers-keep office buildings, hospitals, stores, apartment houses, hotels, and residences clean, sanitary, and in good condition. Some do only cleaning, while others have a wide range of duties. They often work in teams consisting of workers who specialize in vacuuming, picking up trash, and cleaning restrooms, among other things. Supervisors conduct inspections to ensure that the building is cleaned properly and the team is functioning efficiently.
Floor scrubbing and Surface polishing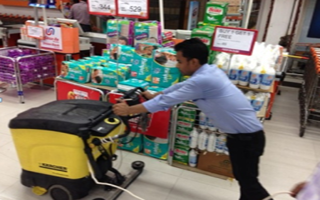 We also provide our clients excellent floor scrubbing & surface polishing services. The floor scrubbing & surface polishing services are delivered with assistance from our knowledgeable, experienced and trained professionals that allow us to provide at client's end long lasting, easier to maintain safe and stain free floors. We also ensure that the floors are well protected against dirt, wear & tear. For this, we make use of different solutions that includes:
Marble grinding & subsequent protection by crystallization.
Acrylic floor polishing liquid.
Wax polish application.
Granite restoration & polishing.
Sealing of porous floors.
 Scrubbing of industrial shop floors